Online orders, individuals and professionals,
are suspended for the moment.
Find us in our partner stores or do not hesitate to contact us for more information.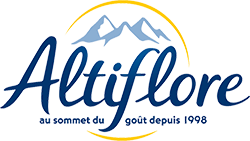 Organic sea buckthorn nectar with apple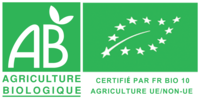 ORGANIC SEA BUTTON NECTAR
This nectar allows you to benefit from all the health benefits of sea buckthorn fruit - very rich in vitamin C, vitamins (A, E, F) and trace elements (iron, manganese, phosphorus) - with acidity reduced by the presence of apples and multi-fruits. Ideal as a preventive cure before winter or during fatigue, it is made from natural organic ingredients, without coloring or preservatives, and is consumed like a syrup: 2 tablespoons in the morning, pure or diluted in a glass of water . Shake before use. Keep cool and consume within 10 days after opening.
Sea buckthorn juice * 30%, water, apple puree *, sugar *, fruit puree *. Without coloring or preservative. * Products from organic farming.
Nutritional values per 100 g
Energy 371kJ / 88kcal
Fat 0.8g including saturated fatty acids 0.6g
Carbohydrates 19g including sugars 19g
Proteins 0g
Salt 0.03g.
Produit fabriqué dans un atelier qui utilise : lait et produits laitiers, œufs, fruits à coque, céréales contenant du gluten, soja.