To guarantee the health safety of our products and a constant taste , control devices are present throughout the manufacturing process (HACCP standard) with traceability and analyzes in internal laboratories and external, from the reception of the raw materials to the dispatch.


All of our organic products are guaranteed by the ORGANIC certification of Bureau Veritas.
Our team is also very committed to a Research & Development process, in collaboration with our Meilleur Ouvrier de France, in order to continuously improve our recipes.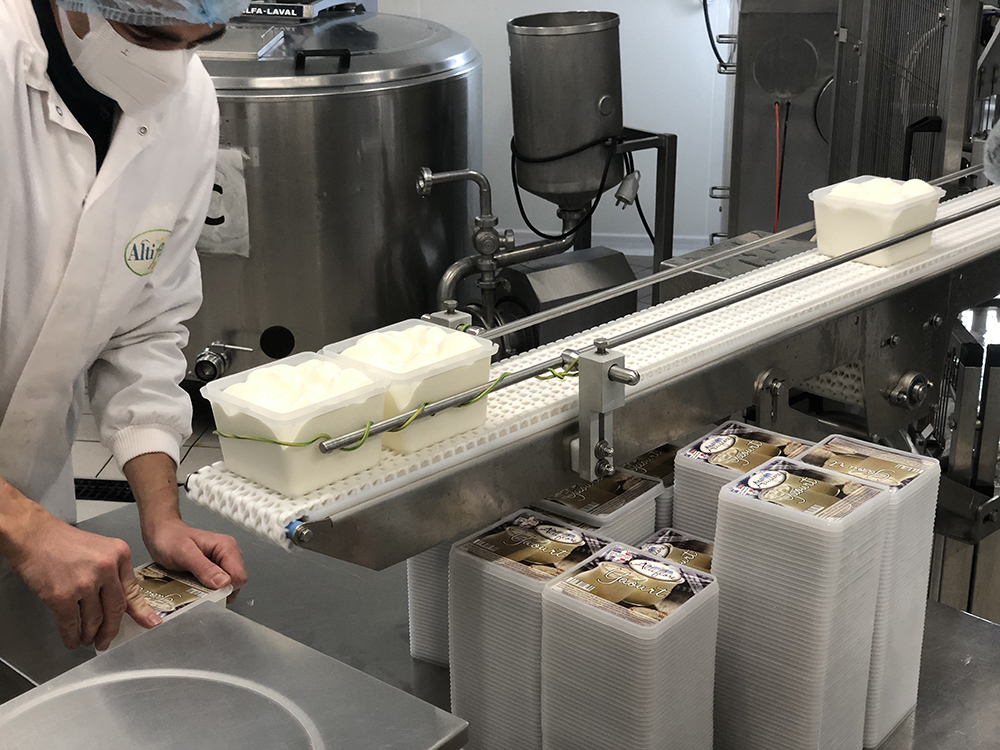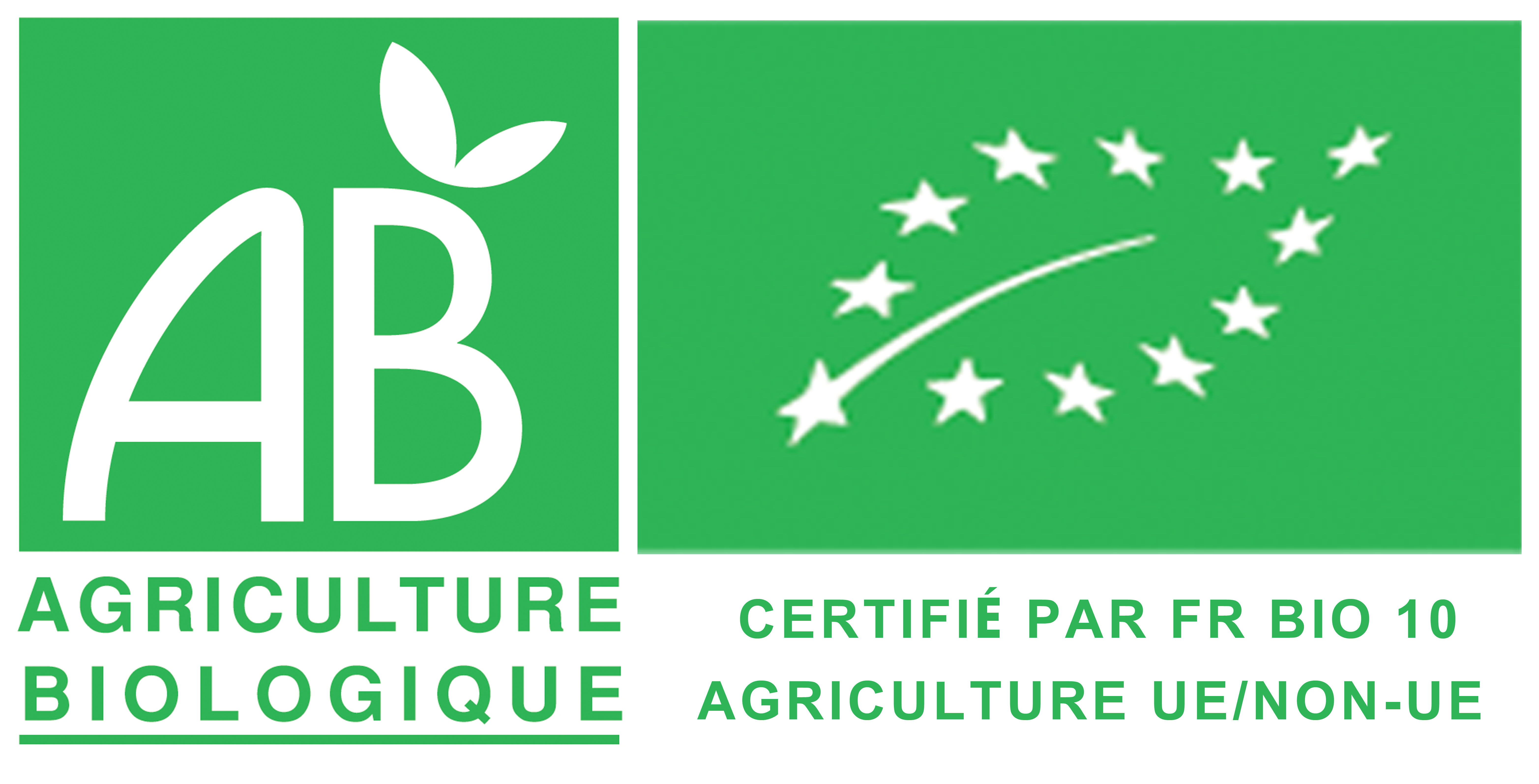 Our responsible commitment
Beyond the quality of our products, we work every day to reduce our environmental impact and to enhance the human value within our company.


Thus , the buildings of our workshops and our manufacturing processes have been designed to consume as little energy as possible:


- Electricity: close to 25% of the electricity we consume comes from our photovoltaic panels, we recover the heat from the refrigeration units and optimize our consumption, in particular via LED lighting
Below is the equivalent of the savings made since the commissioning of the photovoltaic panels at the end of 2019:
Number of homes that can be powered for one year.
Analysis period since commissioning.
Equivalent CO₂ emissions avoided for a private car.
Analysis period since commissioning.
CO2 emissions avoided in the atmosphere.
Analysis period since commissioning.
- Water: we use closed circuit water to cool the machines and have thus reduced our water consumption by 60%


- CO₂: our refrigeration plant works without refrigerant harmful to the environment.


- Waste: we carry out selective sorting, recover our waste and reduced the weight of our polypropylene packaging for our 750 ml ice creams by 14% last year.



These projects received financial support from the Sud Provence Alpes Côte d'Azur region. Since 2018, the company has been committed


to the Performing and Responsible Pathway in PACA to innovate and produce better.
Our Dahu and Petit Randonneur pots:

These are the most recent ranges of Altiflore, and therefore naturally the most successful in terms of eco-responsibility. The pots are industrially compostable, the sleeves are made of French PEFC-labeled cardboard, that is to say from sustainably managed forests, and they are printed with vegetable inks.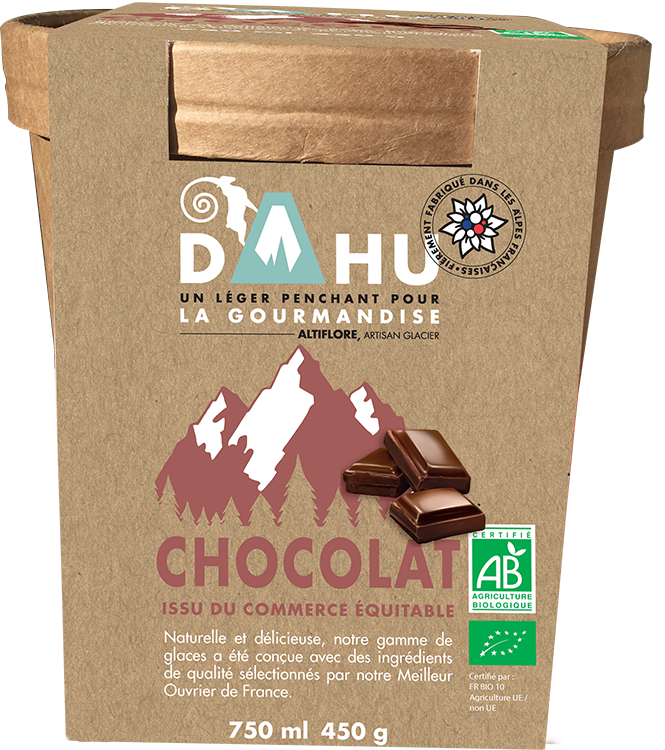 Our 750 mL Altiflore containers:


These containers are plastic, they are ugly and we are trying to do better... BUT they are made from polypropylene (PP), a material that recycles very well once thrown in the yellow bin.


And before that they can have several lives. Independent laboratory studies have shown that they can be washed in the dishwasher and in the microwave many times without the risk of plastic particles migrating. Reuse them!

The cartons are also made on French cardboard made from sawmill waste located less than 300 km from us and then printed with vegetable inks.


Our 2.5 L Altiflore containers:


In change course for recyclable and reusable polypropylene.



Dimensions in cm for accommodation in your freezer:


- Dahu: L 12 x l 12 x h 12
- Le Petit Randonneur: L 10 x l 10 x h 10.8
- Altiflore 0.75 L containers: L 12 x l 12 x h 8
- 2.5 L Altiflore containers: L 17 x l 15 x h 13.5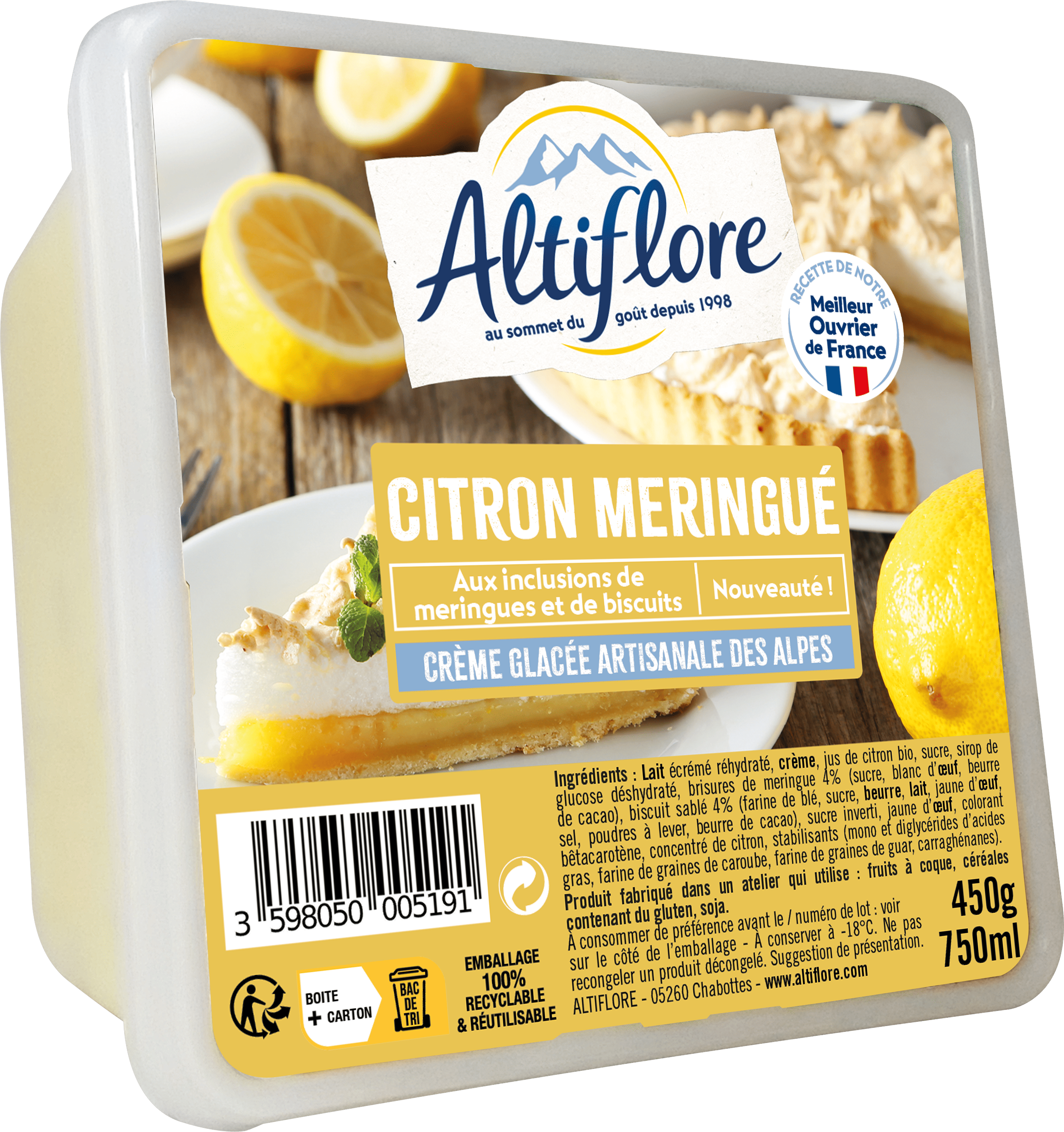 In accordance with article 62 of the anti-waste law for the circular economy (AGEC law) adopted on February 10th 2020, the Altiflore company is subject to the principles of Extended Producer Responsibility (EPR). Our unique identifier is FR213220_01FIDK.