Online orders, individuals and professionals,
are suspended for the moment.
Find us in our partner stores or do not hesitate to contact us for more information.
Organic artisanal drink with Carrot, Lemon, Sea Buckthorn and Ginger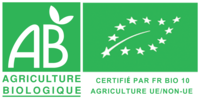 CARROT LEMON SEA BUTTON GINGER
Made from natural organic ingredients, without coloring or preservatives, this drink mixing carrot, lemon, sea buckthorn and ginger is delicious and energizing. After opening, keep cold and consume within 24 hours. Natural product to shake before use.
Water, carrot * 25%, lemon * 9%, sea buckthorn * 6%, sugar *, fruit puree *, ginger * 1.5%. * Products from organic farming.
Nutritional values per 100 g
Energy 201kJ / 47kcal
Fat 0g including saturated fatty acids 0g
Carbohydrates 11g including sugars 9.5g
Proteins 0g
Salt 0.013g .