Chronofresh free delivery from 60 € of purchase

in France (excluding Corsica)
Water, liquid caramel * (cane sugar *, water) 20%,
butter

*
10%,
milk
skimmed powder *, syrup of glucose *, brown vergeoise *, stabilizers * (carob bean flour *, hydrolyzed pea protein), fleur de sel from Guérande. * Products from organic farming.
Nutritional values per 100 g
Energy 595kJ / 144kcal
Fat 8,1g of which saturated fatty acids 5,2g
Carbohydrates 15g of which sugars 13g
Proteins 3,2g
Salt 1,8g.
Produit fabriqué dans un atelier qui utilise : lait et produits laitiers, œufs, fruits à coque, céréales contenant du gluten, soja. Ne pas recongeler un produit décongelé.
Organic Caramel and Salted Butter Ice Cream from Laiterie du Col Bayard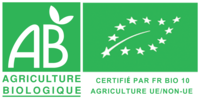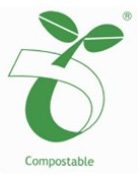 ORGANIC SALT BUTTER CARAMEL
Gourmet novelty! Recall your childhood memories with this subtly sweet / salty flavor. With organic caramel, organic churn butter from the Col Bayard dairy (05) and fleur de sel from Guérande.